A collection of classical music-focused articles including positive and uplifting stories from around the world, compilations of musical suggestions, trivia and more!
There's a lot more to Holst than The Planets. He was an idiosyncratic composer, marching to the beat of his own drum, as they say. He was interested in Hindu philosophy. He took texts from the Rig Veda and set them to music — very mysterious and very beautiful. And he was also absorbed in the folk music of his homeland, the British Isles, which is evident in his wonderful piece for string orchestra called the St. Paul's Suite. And it couldn't sound more different than The Planets.
FOR decades, hints tantalized record buffs and anyone interested in how classical music was performed through the centuries.
Somewhere out there, just possibly, was the largest cache of classical music from the dawn of the recorded age known to exist: hundreds of cylinders incised on an Edison phonograph from the 1890s by a music-loving businessman, Julius H. Block.
Daniel Barenboim once told the Index on Censorship, "music is very powerful. It is very difficult to remain unmoved by music." The conductor was explaining the reasoning behind Israel's unofficial boycott of Richard Wagner's music, which was supposed to be broken with an orchestra concert in Tel Aviv on June 18. Tel Aviv University then announced Monday that it has canceled the concert, following protests by the Israeli public.
Since Kristallnacht in 1938, the country (formerly Palestine) has shunned the German composer, a notorious Anti-Semite whose famous melodies were favored by Hitler. Whether because of music's intrinsic power or a distaste for its composers, the art form seems to be scrutinized more than others, as these five examples illustrate…read more
Yo-Yo Ma, one of the world's most renowned and beloved musicians, is trying to provide comfort in this time of crisis. Ma has been posting videos of himself performing short pieces and encouraging other musicians — of all levels — around the world to join him in offering "Songs of Comfort."
The London Symphony Orchestra had been scheduled to sail on the RMS Titanic in 1912, in what was the first United States tour by a British orchestra. The trip was sponsored by the instrument-manufacturing arm of Boosey & Hawkes, which agreed to give the musicians a full set of brass instruments to play if they made the journey that would span 21 days, 23 cities and 32 concerts.
The LSO, of course, did not sail on the Titanic but on another ship, the SS Baltic. The orchestra has previously attributed this change of plans to capricious American concert presenters, who at the last minute rescheduled some of its concert dates. Yet new details have emerged that give a fuller account of the life-saving decision.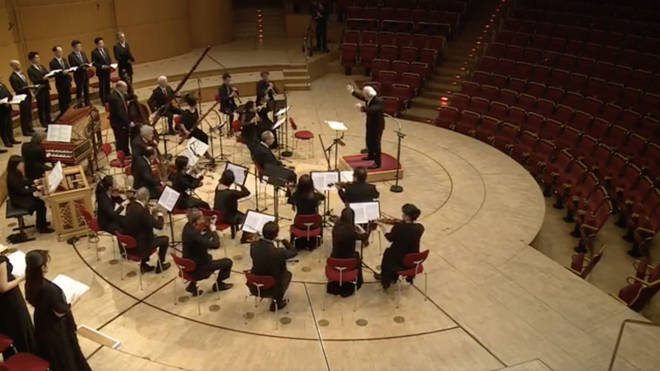 At a time of profound upheaval, music is being made not for an audience, but for the world.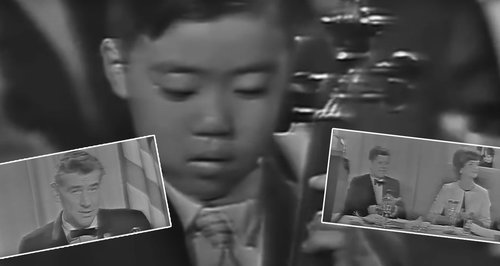 The now-legendary cellist had an auspicious early concert engagement, at the age of just 7.
Philadelphia's classical station WRTI 90.1 brings you music to welcome the season of warm breezes, the lark, the snowdrop, and crocus. Here are 10 of their favorite works that sound like the season of renewal.
Two siblings held a porch concert for a neighbor who is self-isolating
The coronavirus pandemic has bought out the worst in some people: Those who refuse to participate in social distancing or travel although they are at risk of transmission. But two children in Columbus, Ohio, show that difficult times also can bring out the best in people, too after they held an impromptu concert on their self-isolating neighbor's front porch.
The Chino Valley Unified School District's annual Choral Festival was canceled, so the students all sang their individual a cappella portion of "Over the Rainbow" in their separate homes, and put them together to create this masterpiece.
"From us, for you" – this wonderful Dutch orchestra came together to perform a virtual concert for their followers amid the coronavirus pandemic.
Musicians of the Toronto Symphony Orchestra play Appalachian Spring.
At a time when the loneliness of social distancing and fear of rising Coronavirus numbers has everyone anxiously staring at their bedroom ceilings in disbelief and confusion, we can take comfort in the community spirit and heartfelt intention behind the song, "World Lullaby," and perhaps get a decent night's sleep.
You know those days when everything seems grey? Well, we've found some of the most joyous music to banish those blues. Here are eight of the cheeriest pieces to help brighten your day.
Providence Singers perform Somewhere from West Side Story.
700 Children Come Together to Sing Nessun Dorma
Kids Learning At Home? Teach Them About These 4 Pieces Of Classical Music While They Watch Cartoons
Bittersweet Symphony: The Best Lockdown Orchestras and Choirs Online